Despite my hot-headed reactionary approach to everything that ever happens, I'm actually a big fan of dispassionate, reasonable analysis of football matches. As such, I don't believe the two pundits selected for Sunday night's NLD coverage on MOTD2 were the best choice. In opting for one lifer from each side, personal feelings were inevitably going to colour any opinion they had on the action. Jenas took the awarding of Arsenal's penalty far too personally, and hugely overreacted to Keown's suggestion that Lamela might want to learn from his red card. Similarly, I don't think Keown would have been so quick to condemn an Arsenal player as "definitely knowing what he's doing" in the tackle for Lamela's first yellow.
Enough punditry analysis for now, let's delve into the murky world of the opening promo. Gone are the days of a 15-20 second montage of the classic goals, the memorable incidents. It's not enough for something to be a local rivalry anymore, it needs to have context, it needs to have fast cuts, it needs to have meaningless subliminal messaging.
We start off with 6 cuts in 4 seconds, incorporating the logos of each side, consecutive shots of Harry Kane and Pierre-Emerick Aubameyang puffing their cheeks prior to taking a set piece, and then black and white footage of Highbury and the old Spurs crest. We then at least get the obligatory "classic goal" bit, with Gazza's thunderbastard in the '91 cup semi-final at Wembley, followed by Brady's cracker at the Lane in '78.
"A battle for supremacy between two of football's heavyweights," narrates Mark Chapman over all this, taking us a whole 7 seconds into the spot, at which point we see a triptych of the famous image of Mohammed Ali standing over Sonny Liston in their 1965 rematch, followed by a zoomed shot of Ali's shorts and left glove on the same picture, followed by the same image in full frame, all in less than 2/3 of a second. BECAUSE HEAVYWEIGHTS, SEE? GEDDIT?
"Until recently, Arsenal ruled the roost," continues Chappers, as we see shots of Thierry Henry putting his finger to his lips with a "shush" gesture, a bespectacled Arsene Wenger from the very early days, a Dennis Bergkamp knee-slide, Robin van Persie celebrating with his arms open, before another sub-second triple cut with weird zoom and stretching of French strongman Charles Rigoulot. BECAUSE WENGER WAS FRENCH AND ARSENAL WERE "STRONGER" THEN, SEE?
"…but as the Invincibles became the Vulnerables," says Chappers, as Pires finishes with his left foot and Tony Adams lifts the Premier League trophy in '98, before switching gears to a morose and aged looking late-era Wenger, Alexis Sanchez moping around looking sad, and another sub-second triple cut of a big green sign for "Vunerability just ahead". BECAUSE ARSENAL HAVE BEEN VULNERABLE IN RECENT YEARS, SEE?
"…it was Tottenham who took the ascendancy," with Bale slotting past Fabianski, Harry Redknapp arms aloft in joy, Aaron Lennon diving full length after making it 4-4 in 2008, Eric Dier looking pumped, Dele Alli looking happy, Danny Rose's thunderbastard sequel, Gareth Bale's heart celebration close up to pitch-side camera, Spurs fans celebrating wildly next to some glum looking gooners. 10 cuts in 6.5 seconds.
"They've finished above their neighbours in the league for the last four seasons." Slow-mo shot of Pochettino standing on the touchline near Wenger. As Chappers says the word "neighbours", we get a sub-second triple cut of perm/mullet era Kylie & Jason, FROM NEIGHBOURS. BECAUSE THEY WERE IN NEIGHBOURS AND ARSENAL AND SPURS ARE NEIGHBOURS, SEE? Kane scores a penalty. Kane celebrates scoring a penalty. A Spurs fan holds up an A3 piece of paper saying "MIND THE GAP" (#bantz~!) Sub-second triple cut of a sign for the "Four seasons hotel". BECAUSE oh my God. Oh my GOD. Kane scores from a tight angle and Guy Mowbray shouts "TOTAL TOTTENHAM TURNAROUND!" Kane slides on his bum in celebration.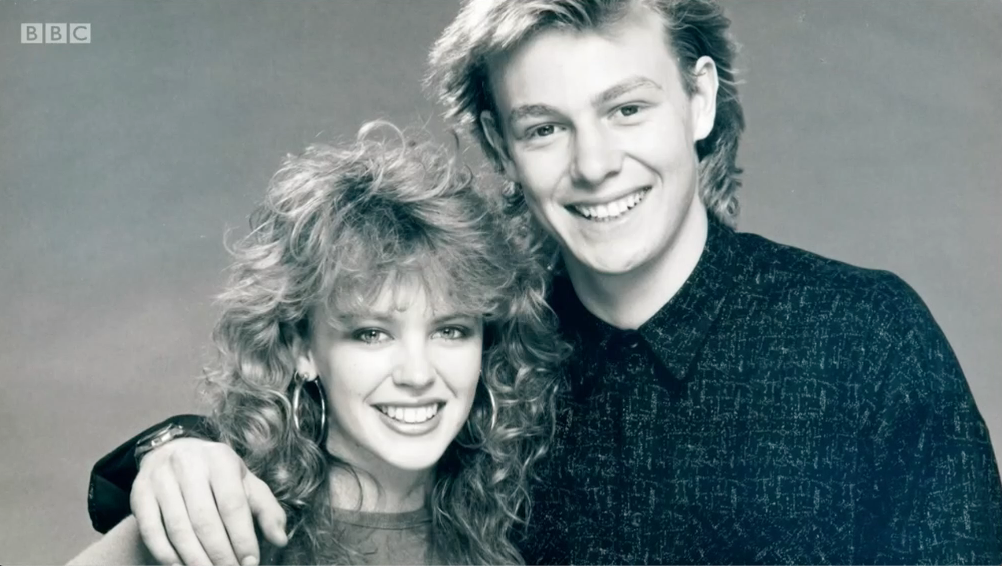 "A recent slump has seen Arteta's men fall behind Mourinho and co. again," as Xhaka punts it into Chris Wood's hip for the Burnley qualiser the other day, Arteta claps furiously, Xhaka wipes his nose on his sleeve in slow motion, Kane smashes one in off the underside of the bar, Mourinho hugs Joao Sacramento, Spurs fans celebrate wildly (again).
"But there's nothing like derby day to inject some life into a faltering season." Spurs players have a group hug. As Chappers says "inject", we see a post-animated black and white image of someone pumping up an old leather football. INJECT, SEE? Touchline fracas. Mourinho concentrating. Arteta looking stoic. Sub-second triple cut of an Arsenal banner that reads "KEEP THE FAITH". Saka does a knee slide, Kane, Bale and Moura hug. Aerial shot of the Emirates as chappers says "Your commentator is Steve Wilson."
So there you have it. 67 cuts in 40 seconds, an intro to the NLD that's essentially an attack on your senses. It finishes leaving you disoriented, disconnected and nauseas, like after a Jose Mourinho post-match interview when Tottenham lose. A piece with all the subtelty and nuance of someone smashing you over the head with a cello.  
Anyway, here it is, in all its vomit-inducing glory: (CAUTION: may cause sickness)